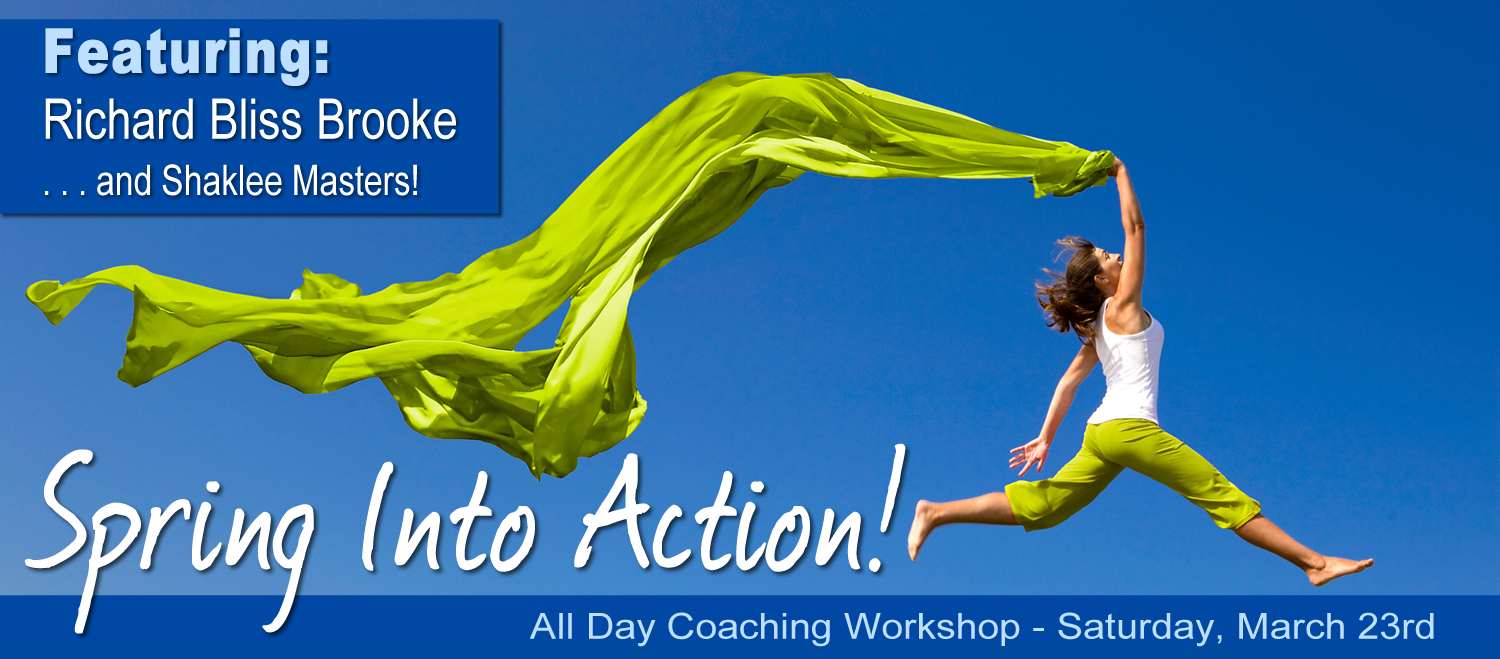 Spring Into Action — Coaching Workshop
Questions?
We hope that you and your team will be able to join us for this training! Please see the FAQ's below for details, or e-mail us at info@altusproductions.com.
How does an online workshop work?
First there is no travel! You can attend it from the comfort of your home. To get the most out of your participation, plan to set aside a quiet place away from distractions for the day. Have computer, tablet or smart phone available, and ideally have good internet service.
A preparation guide will be sent to you the week prior to the workshop. You'll learn everything you need to maximize your time and make the necessary arrangements for the day.
A personal registration link will be sent to you prior to the event.
What is the rhythm of the day?
The day is broken into three sections. Each section Richard will cover a core concept in depth. Then you'll be given 30 minutes to work privately on your material. Next you will meet with your Team to discuss together what you worked on. Then everyone gathers back on the online webinar room for group coaching by Richard.
It is important that you set aside the entire time to work on your personal growth strategies. There will be times to have bio-breaks and eat along the way.
How much does this training cost?
If I haven't purchased the 90 day to momentum course can I still attend?
Yes. But reading The Four Year Career, Shaklee edition, prior Is required.
I cannot attend this event can I purchase a ticket and listen to a recording?
You can purchase a ticket but must indicate that you are not attending so a week later we can send you the course material. Keep in mind that you will miss the team group discussions. Any recordings will need to be arranged by you separately.
Can I purchase an individual ticket and have multiple people listening to the online workshop with me?
We have made a decision to not "police" this. HOWEVER, we firmly believe that getting something for nothing hurts the individual receiving it because they did not have to invest in their own personal development. In addition, there are costs associated with running this type of an event and honestly, you are cheating. So the long answer is if you can live with that let your conscience guide you.
Testimonials From Richard's Training
"The weekend was amazing and powerful for me. My Vision statement is my new inspiration. Thank you Richard!"
"This event changed me. My vision is clear. My purpose stronger. My story renewed."
"You've given me the tools to change. I can change my story! Thank you for being authentic and telling it like it is!"
"I am changing my story of pretending I am working this business to I am building it!" #enoughalready
"Thank you, Richard, for opening my eyes to all of the stories I had been telling that I do NOT want to live! …and for helping us get a clearer, sharper vision of the marvels that lie in front of us!"
"This event was a turning point for me. I participated in the 90 days to Momentum course and learned a lot. However, Richard coaching us in person and sometimes in our faces was pure transformational magic."
"The Chicago training was life changing for me! I learned strategic concepts that I've never implemented in my 40 years with Shaklee."
"Richard thank you for an opportunity to dig deep for change. I really thought I had clear vision, I did not realize all the stuff I was bumping into my life from my past. Thanks for the kick in my complacency."
"Richard's training ignited my passion to do a 90 day run. I remember best the phrase 'what if you would make $500 a day for talking to one person a day?" It made me want it and helped me get to Director in six weeks."
"I'm beyond thrilled I attended Richard Brooke's training. I am now working with more people, have builders taking action, just had my largest Shaklee bonus check in 8 years, and earned my first Dream Trip!"